Traditional Mashed Potatoes
This is a great basic recipe for good 'ol mashed potatoes. I used to make mine with a mixer or the Kitchen Aid, but they come out SO much better this way and we all enjoy the little bit of chunky potato texture when doing them this way.
I started with about 8 smallish red potatoes, and only peeled off about
half of the skins since we like a little bit in our mashed potatoes!
I placed the peeled and diced potatoes in a pot of salted water
on the stove and set to boil for about 20-25 minutes until very tender.
After about 25 minutes on a low boil, tender and ready to smash!
I drained the potatoes and while they were in the strainer I added the
milk, butter and seasonings to the warm pan.
The potatoes were added back in and mashed with a hand masher
until well combined.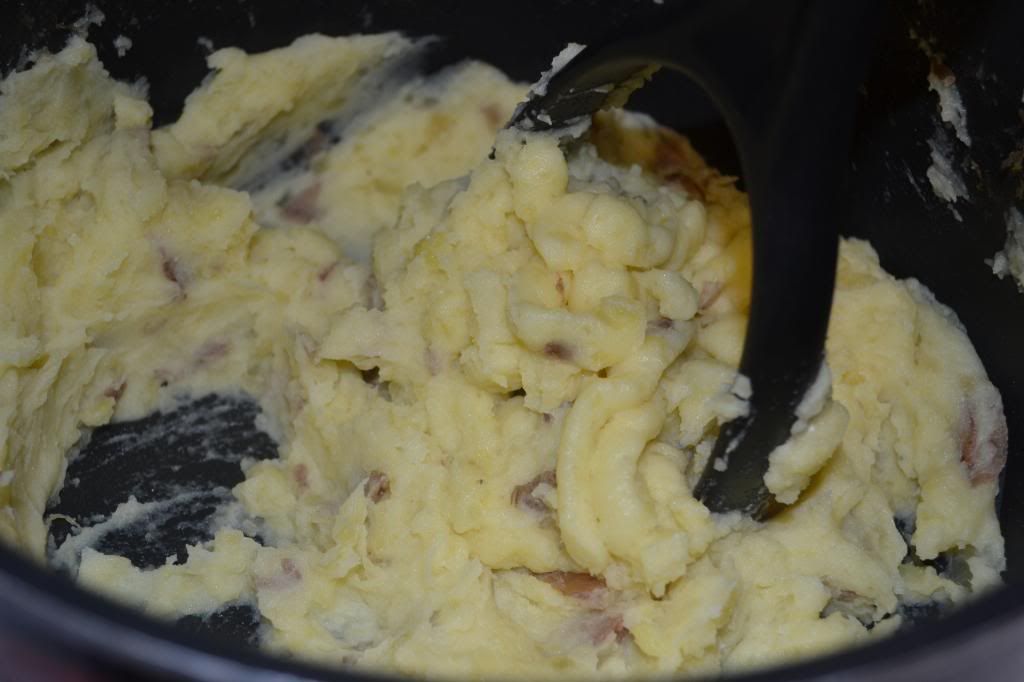 All fluffy and ready to enjoy!
Perfect accompaniment to meatloaf!
Traditional Mashed Potatoes (AllRecipes)
6 medium russet potatoes, peeled and cubed
1/2 cup warm milk
1/4 cup butter or margarine
3/4 teaspoon salt
Dash pepper
Directions
Place potatoes in a saucepan and cover with water.
Cover and bring to a boil; cook for 20-25 minutes or until very tender.
Add milk, butter, salt and pepper; mash until light and fluffy.