I was picking up our monthly meat CSA package a few days ago and the butcher's shop I pick up from had some beautiful fresh trout fillets in one of the meat cases. Oh how I love trout! It has been my very favorite fish for as long as I can remember. I know it's from growing up in Washington state and having it when I was young. It's such a lovely mild fish! Anytime I order fish in a restaurant I pretty much always order trout if it's available. This is the first time I've ever made it at home though. My husband prefers the meatier, and more flavorful fishes, plus I really don't cook seafood that often. We love it, I just don't cook with it that often! Kenneth really loves salmon and halibut - the meatier fishes but he suffered through so I could enjoy this one. :)
In any event, I thought this was a very nice recipe. I didn't have fresh mushrooms which was too bad, they would have complimented this dish very nicely. I used canned since that's what I had, but of course it wasn't the same. There was a little zing from the sherry and lemon and it was tender and a very nice dish. I think if I made trout again at home I'd broil or grill it with some lemon pepper, but I did enjoy this dish.
Just a few ingredients for this quick dish.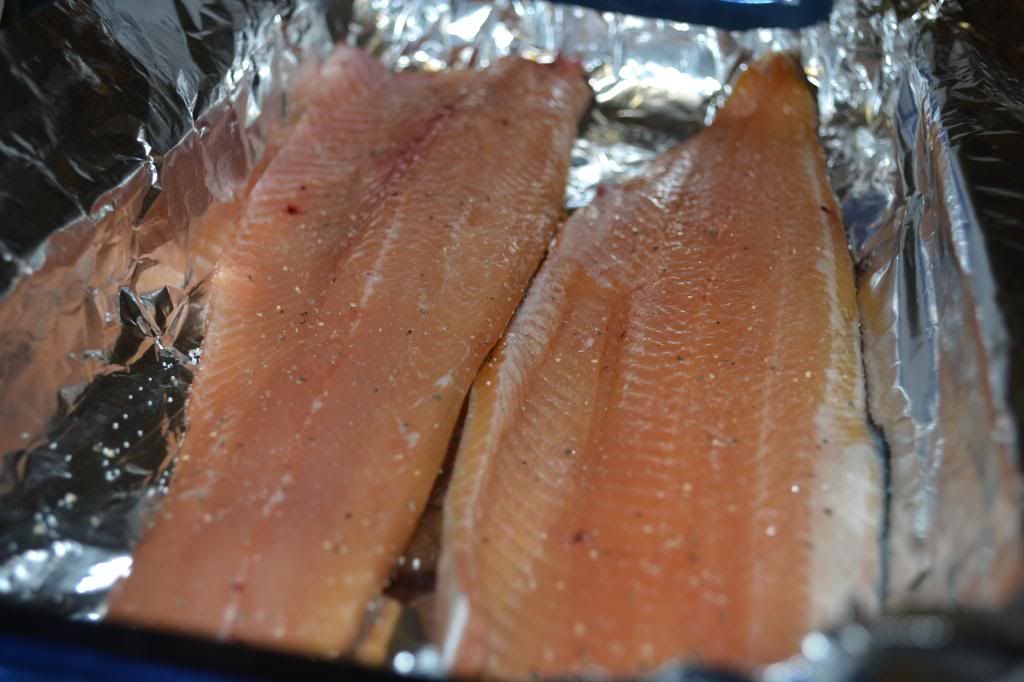 Beautiful fresh fillets, salted and peppered.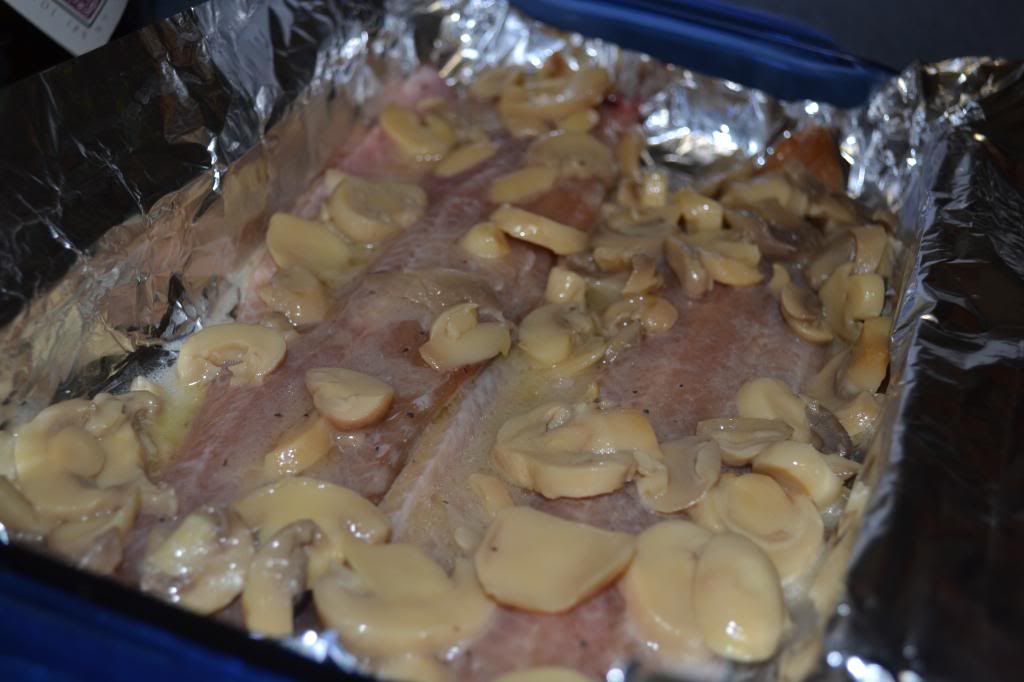 Sauce and mushrooms added to the pan.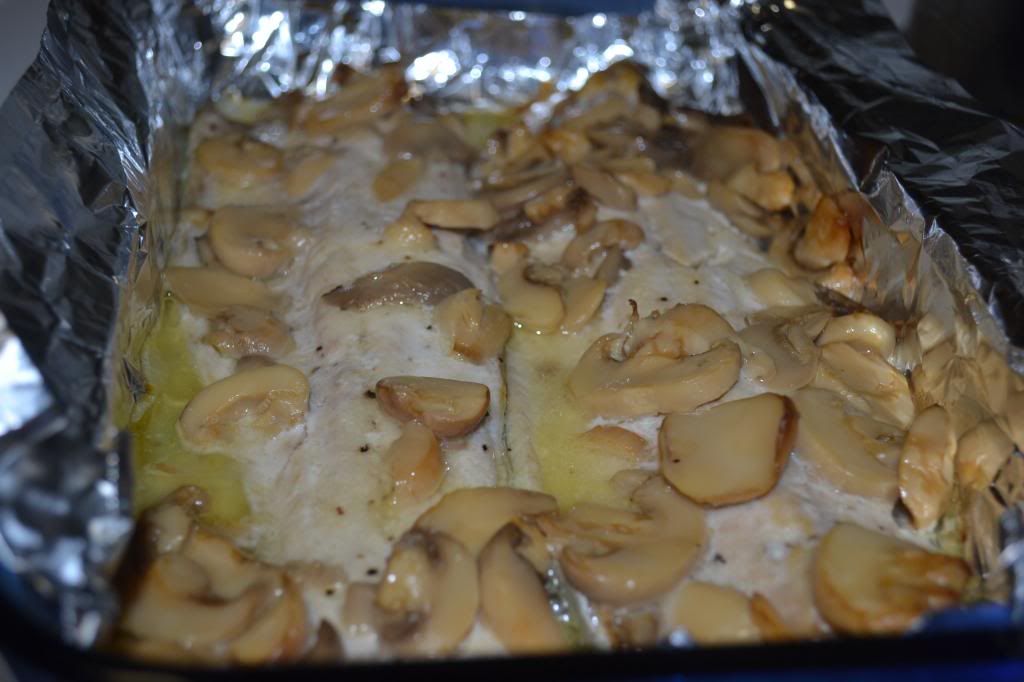 30 minutes later, baked up, tender and flaky!
Ready to enjoy!
Allison's Trout
by Prettypie on
AllRecipes.com
Ingredients
1/2 cup butter
3 lemons, juiced
14 fresh mushrooms, sliced
1/4 cup sherry wine
3 pounds trout fillets
salt to taste
cracked black pepper to taste
Directions
Preheat oven to 350 degrees F (175 degrees C). Line a shallow baking dish with foil.
Heat butter in a skillet over medium heat; pour in lemon juice. Cook and stir mushrooms until tender, about 5 minutes; stir in sherry. Place trout fillets with skin sides down into prepared baking dish; sprinkle with salt and cracked pepper. Pour the mushroom mixture over the fish.
Bake in the preheated oven until sauce reduces and fish flakes easily with a fork, about 30 minutes.