Basic Meatloaf
This is a recipe I've been using for many years - I have no idea where I originally got it from but it's served us well over the years. I'm not the biggest fan of meatloaf but both Kenneth and Kent really like it when this is on the menu for dinner! I received a very handy
meatloaf pan
last Christmas from Kenneth's grandmother and it worked really well! I'm glad I finally got to put it to use.
The cast of characters - ground beef, warm water, breadcrumbs, eggs,
ketchup, tomato sauce, onion soup mix, and bacon.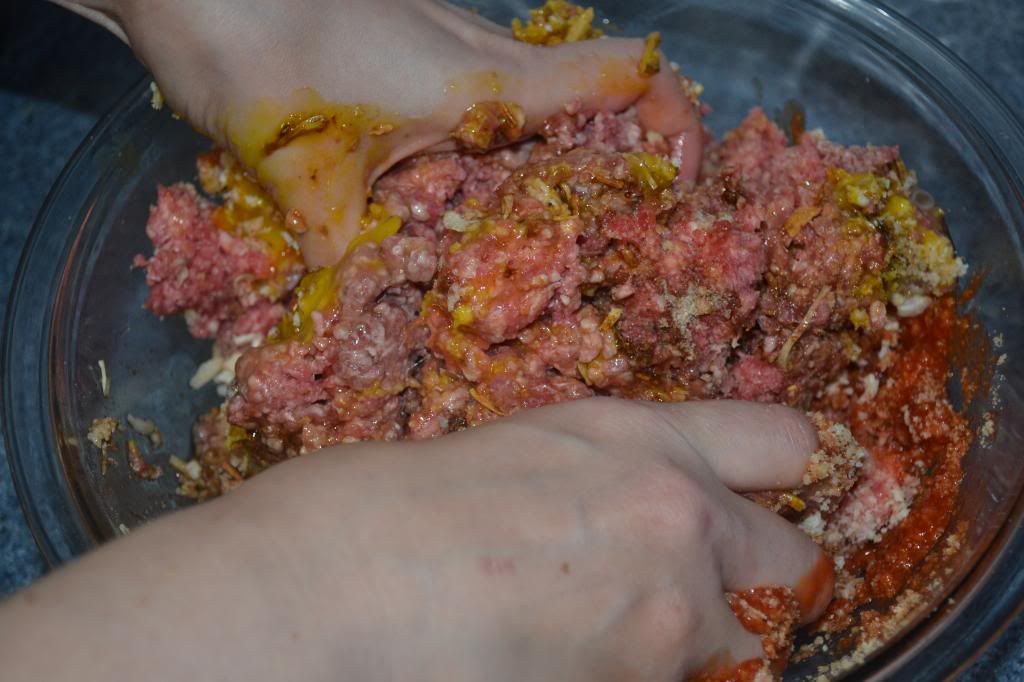 I hate sticking my hands in a bowl of mushy meat - but it sure
seems to be the best way to mix all the ingredients together!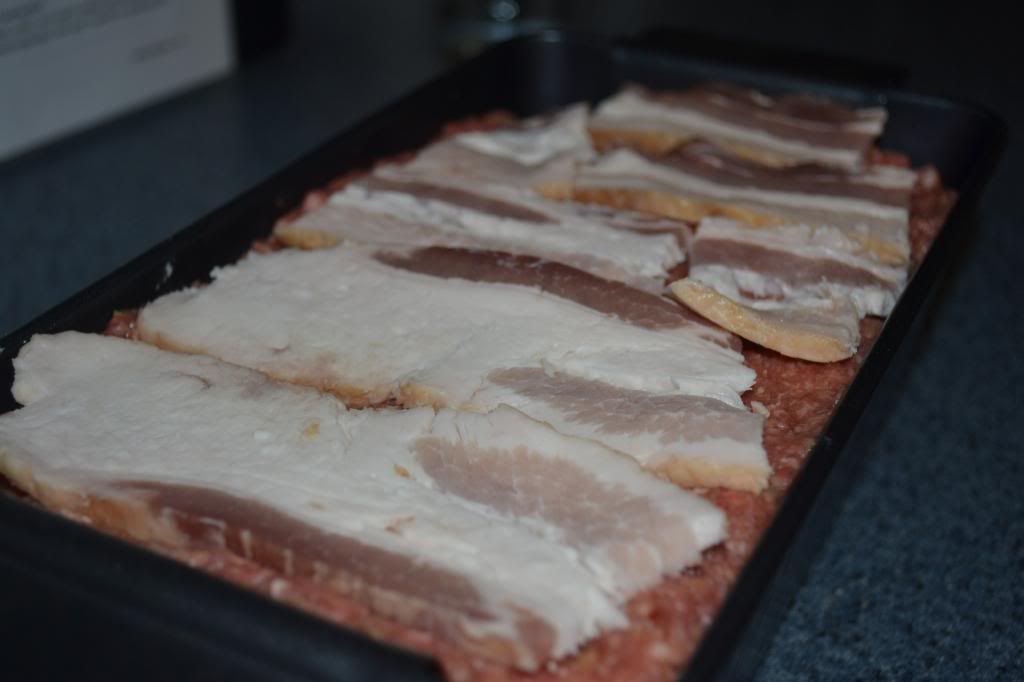 The meat mixture went in the pan and the bacon was layered on top.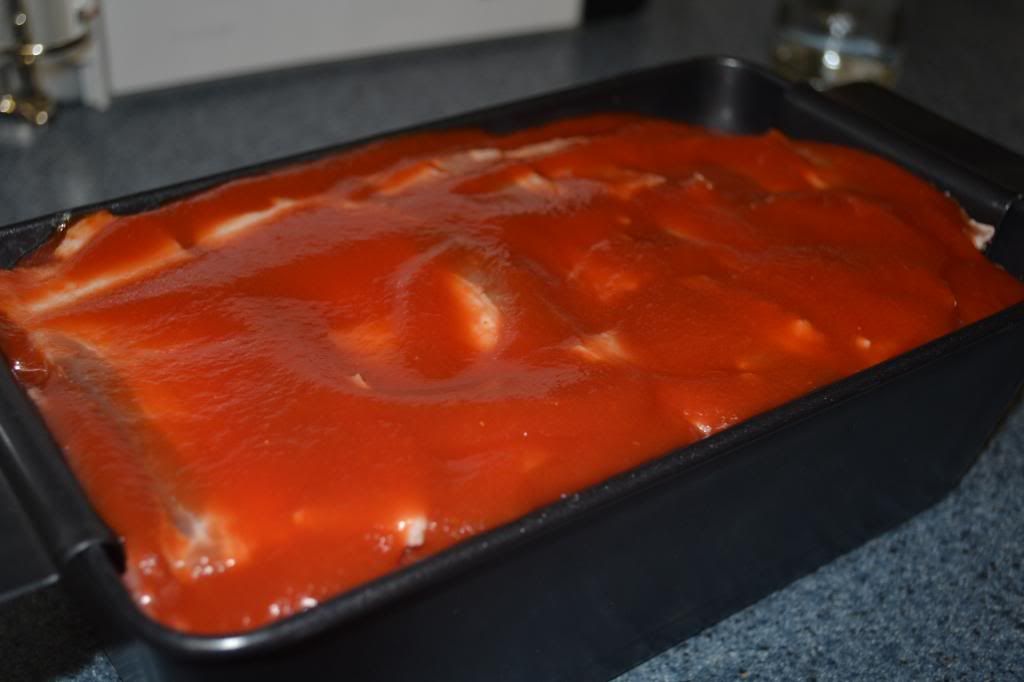 Tomato sauce was poured and smoothed over the bacon.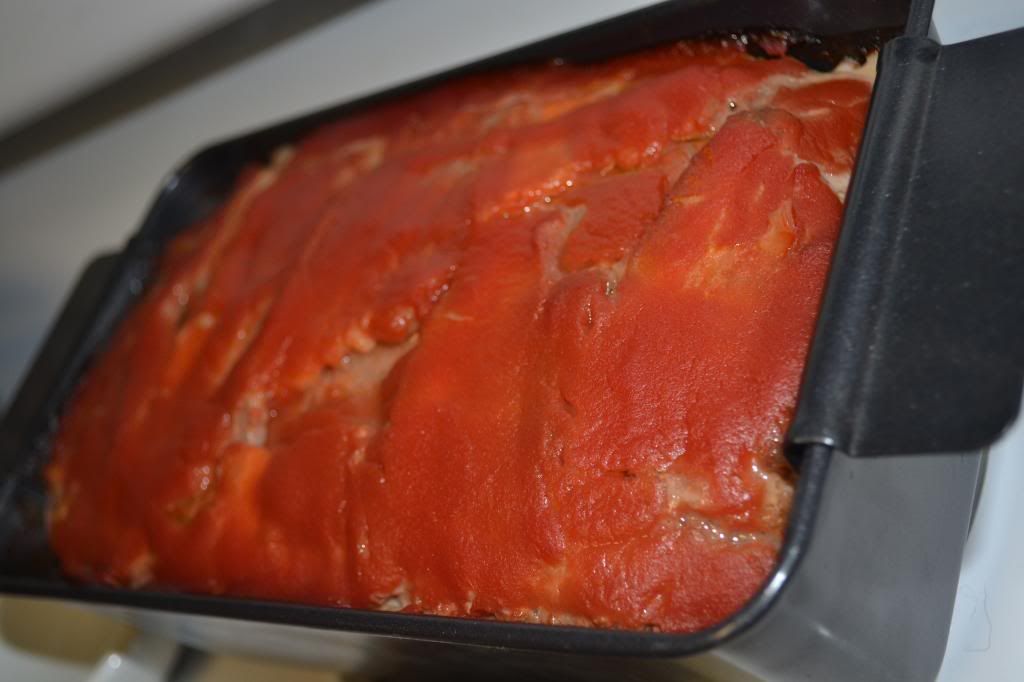 All baked up and ready to enjoy!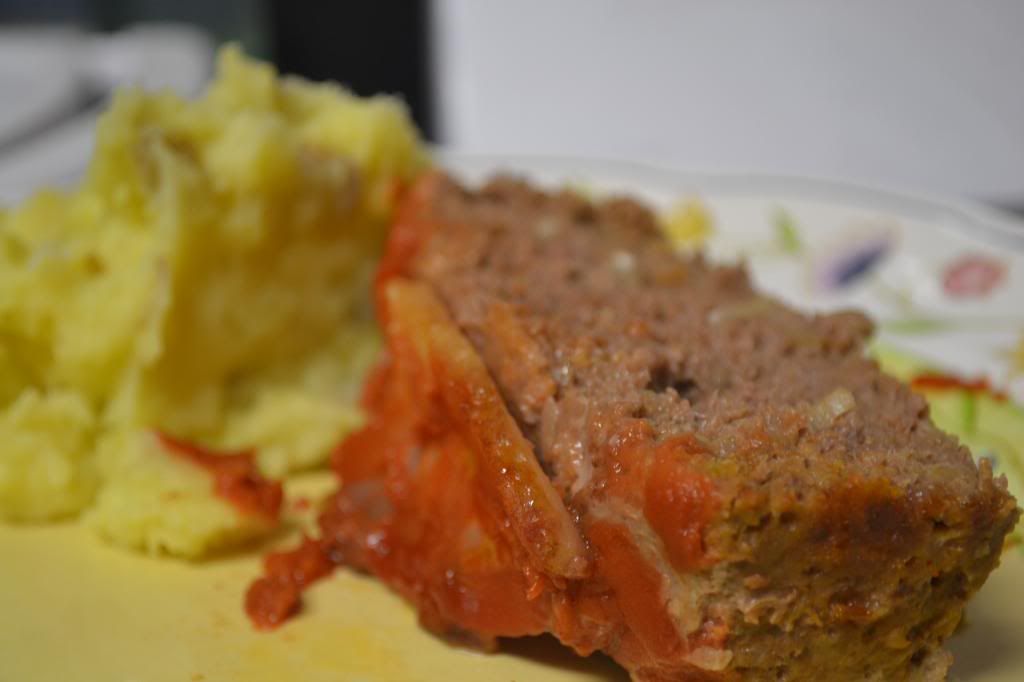 Perfect with some mashed potatoes and green beans.
Meatloaf Recipe (our recipe)
Ingredients
2 lbs ground beef
2 eggs
1 ½ cups dry bread crumbs
4 TBS ketchup
½ cup warm water
1 1-oz pkg dry onion soup mix
2 slices bacon
1 8-oz can tomato sauce
Directions
Preheat oven to 350 degrees.
In a large bowl combine first 6 ingredients and mix well. Spoon mixture into loaf pan. Cover with bacon and tomato sauce.
*Variance: use can of mushrooms (drained) in place of bacon.