Oat-rageous Cookies
I was in a baking mood and decided to try out this cookie recipe I've had in my "saved" file for awhile now! I pretty much love any variation of an oatmeal cookie and the add-ins to this recipe looked intriguing!
I scaled back on all of the add-ins; I used about 1/4 cup of a dried cherry berry blend (instead of cranberries), a little more than 1/4 cup of toffee bits, about 3/4 cup of chocolate chips, and a little more than 1/4 cup of chopped pecans (instead of walnuts). We don't usually add much to our cookies, especially that many different ingredients so I didn't want to over-do it. These came out really good fresh from the oven, a little crispy and chewy too. My husband (who doesn't really like cookies that come out crispy) ate 3 as soon as they were done - the last one he ate right out of the oven while it was still very hot in the middle and he burned his mouth the whole time he was eating it saying "It burns, but it tastes so good!" so I think that was a thumbs up!
The sugars and shortening (I used butter flavored Crisco) were blended well with the sugars and then the water, vanilla, and egg were added. Once that was well creamed, the dry ingredients were mixed in slowly.
After the dry ingredients were blended in, I hand mixed in the oats.
Next came all the yummy add-ins!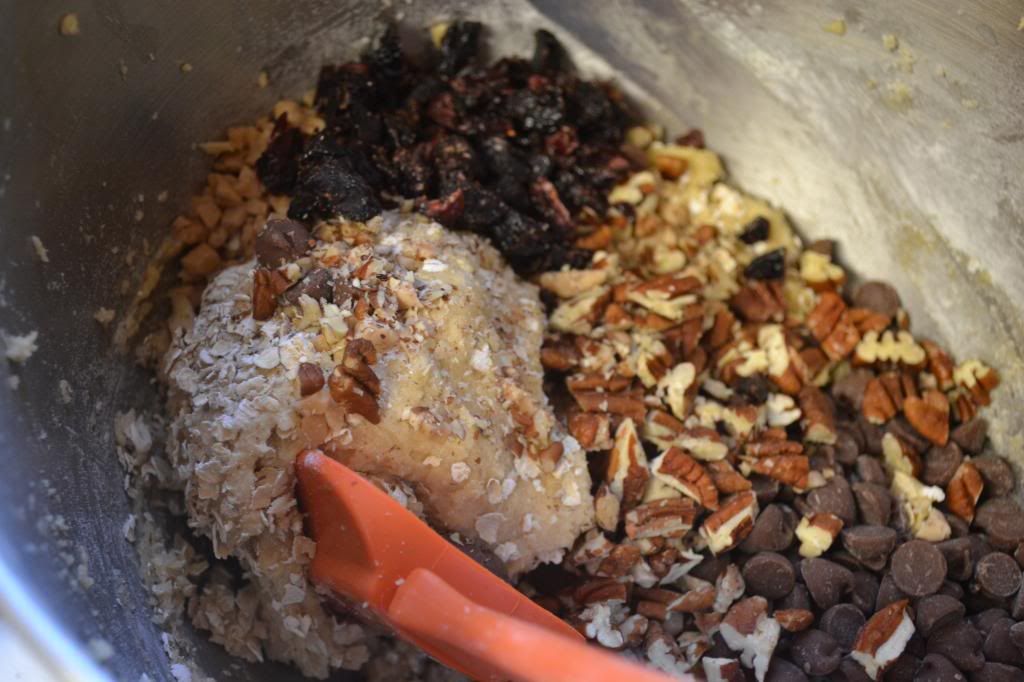 Cherry berry blend, toffee bits, pecans, and chocolate chips ready to be mixed in.
I rolled the dough into about 20 balls.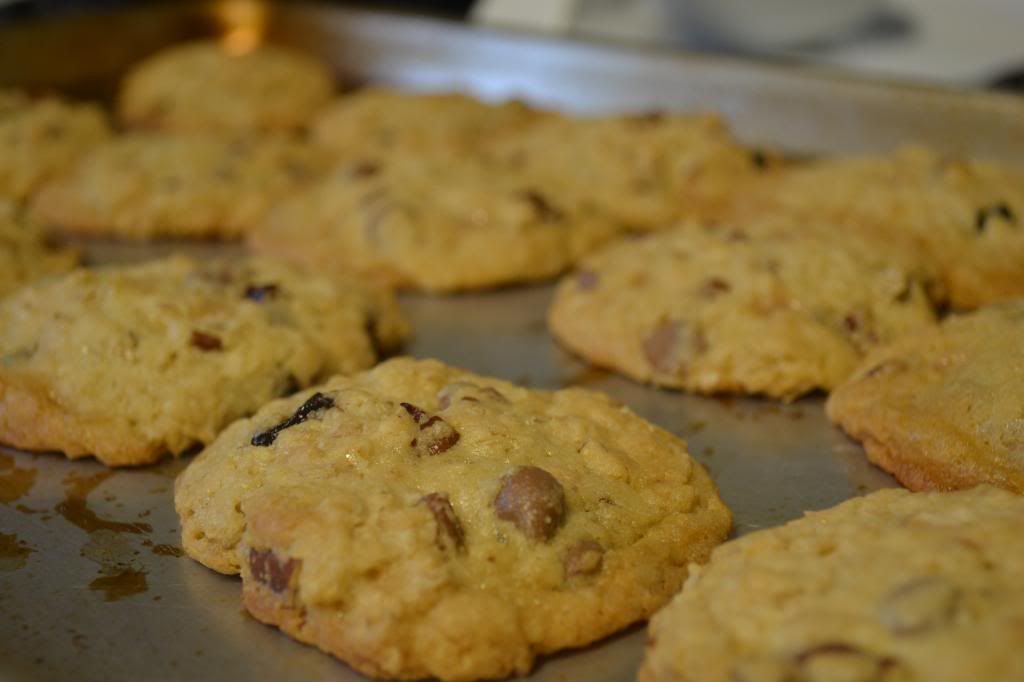 Fresh from the oven, warm and gooey and delicious!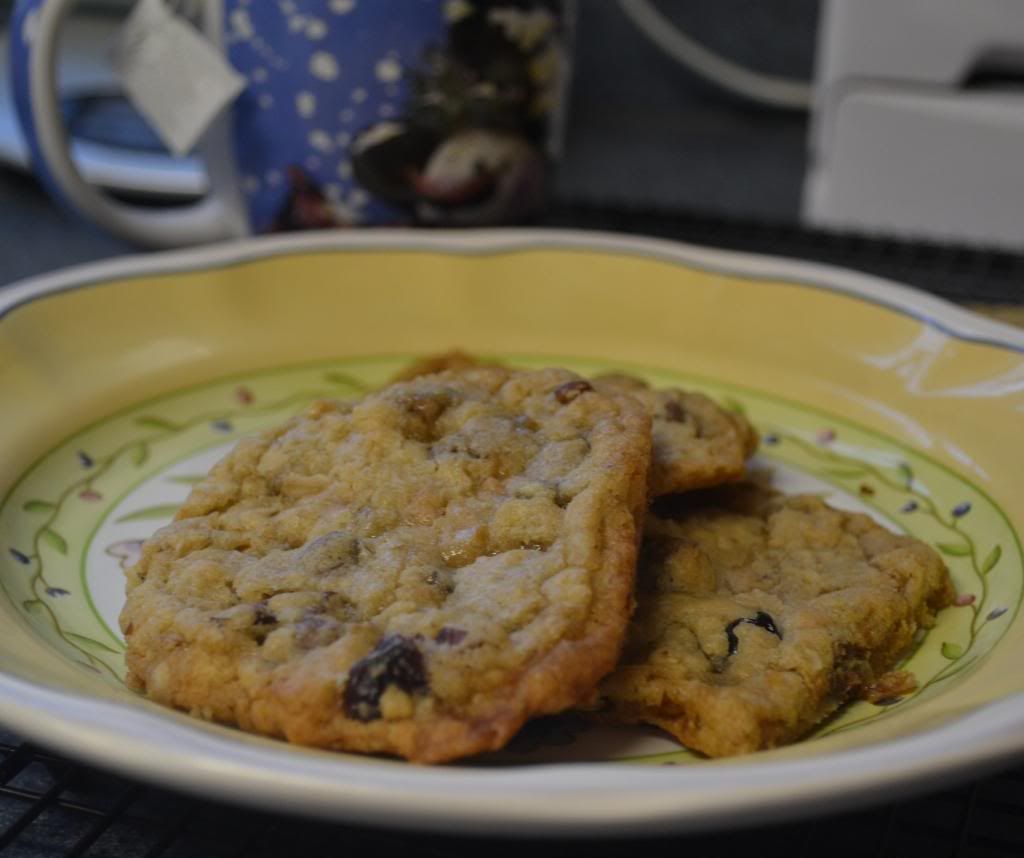 Perfect way to end the day, and went great with a cup of
Earl Grey tea!
Oat-rageous Cookies by Dianne Birchler on Allrecipes.com
Ingredients
1/2 cup shortening
1/2 cup sugar
1/2 cup packed brown sugar
1 egg
1 tablespoon water
1/2 teaspoon vanilla extract
1 cup all-purpose flour
1/2 teaspoon baking soda
1/2 teaspoon salt
1 cup quick-cooking oats
1 cup semisweet chocolate chips
3/4 cup dried cranberries
1/2 cup chopped walnuts
1/2 cup English toffee bits or almond brickle chips
Directions
In a mixing bowl, cream shortening and sugars. Beat in egg, water and vanilla. Combine flour, baking soda and salt; gradually add to the creamed mixture. Stir in remaining ingredients.
Drop by tablespoonfuls 3 in. apart onto ungreased baking sheets. Bake at 375 degrees F for 10-12 minutes or until lightly browned. Cool for 2 minutes before removing to wire racks.