Oat-Rageous Chocolate Chip Cookies
Here's another good one for a cookie fix! I got a craving for some and decided to give this well-rated recipe on AllRecipes a try. I've been trying to make some of the recipes I've had saved in my recipe folder there (some for years) instead of searching new recipes when a craving strikes, or I have a certain type of meat I know I want to cook. It's been working out well - we really enjoy pretty much everything I've tried from AllRecipes.
This cookie recipe is very easy, and you can change up the add-ins to your taste preferences. If you want more peanut butter, add in half Reeses Peanut Butter chips and half chocolate chips, add some nuts if you like those, use a mix of white and semi-sweet chocolate. I used semi-sweet and it works well. The only change I made is using Stevia in the raw in place of sugar. Everything else I followed per the recipe. I hand rolled these into 24 medium sized balls and baked 10-11 minutes until lightly browned then moved them to the cooling rack immediately.
They are nice and soft in the middle and delicious!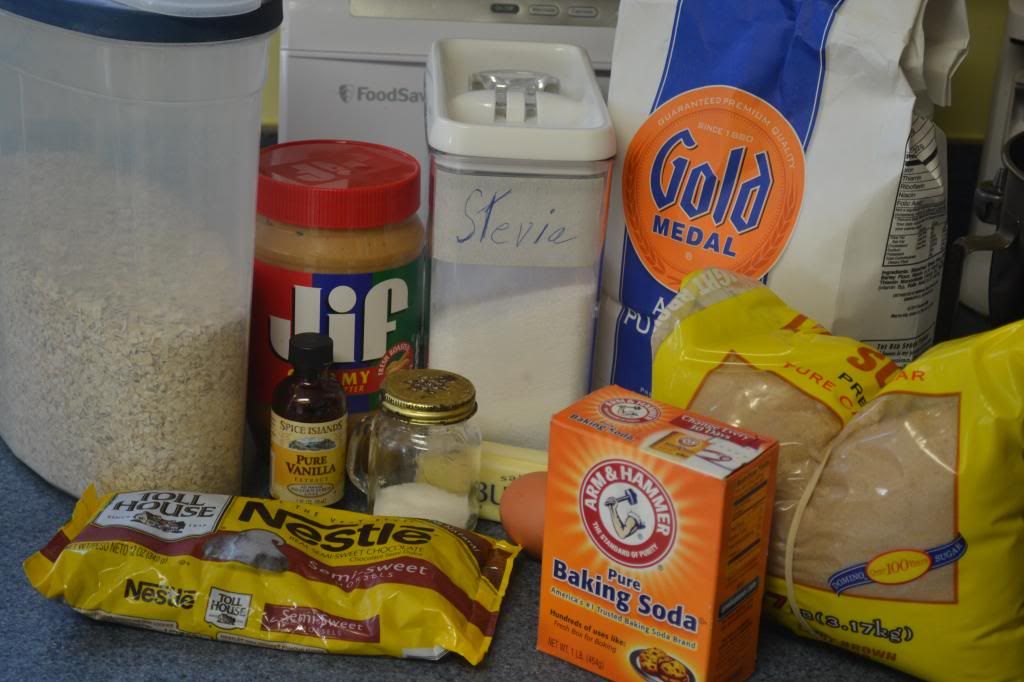 All the ingredients, lined up and ready to go!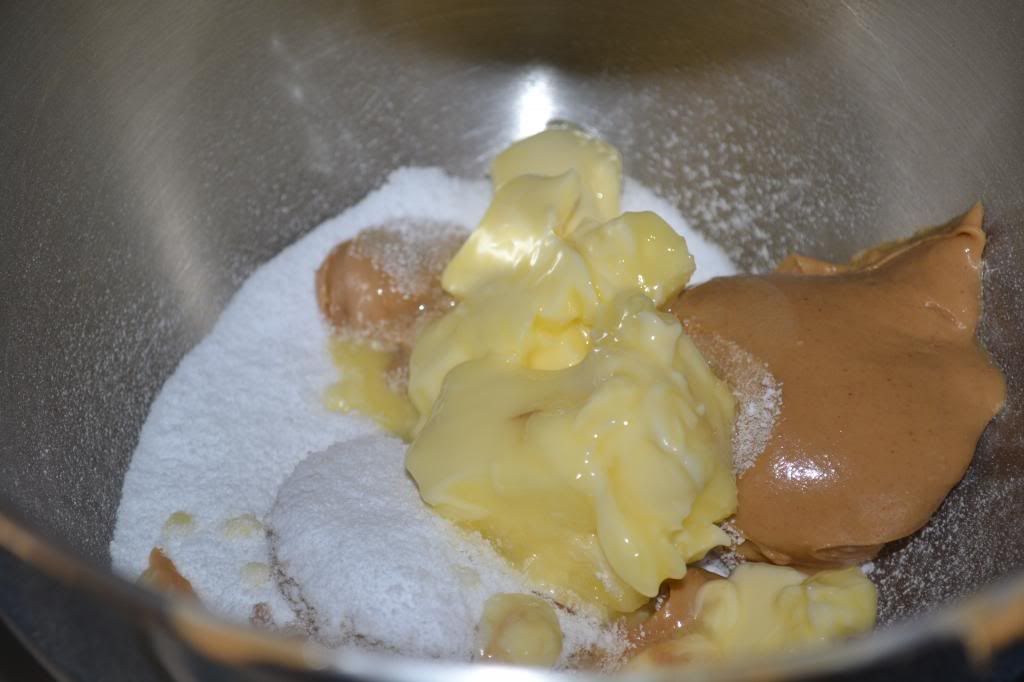 The butters and sugars in the mixing bowl, ready to be
creamed together.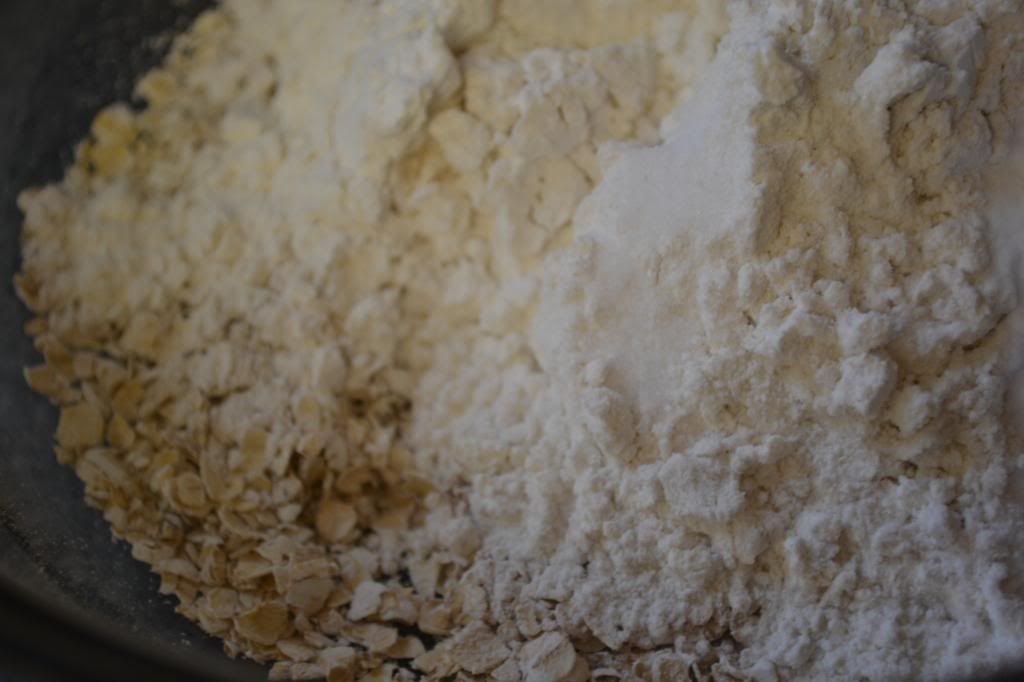 I combined the dry ingredients while the wet mixture
combined in the Kitchen Aid.
Adding the dry ingredients to the creamed mixture.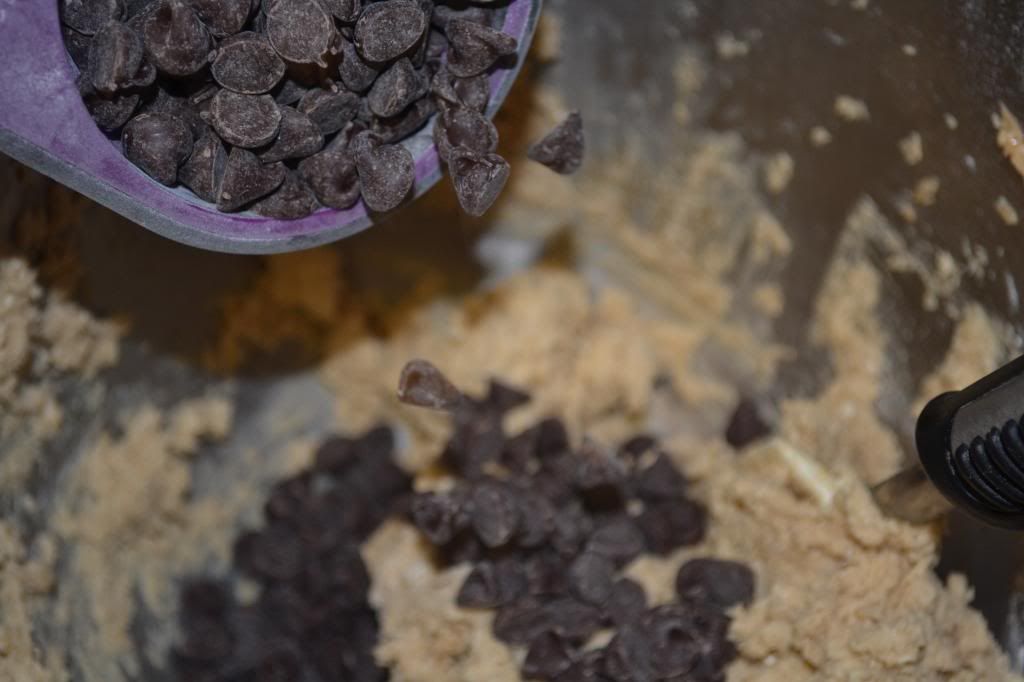 Finally, time for the CHOCOLATE!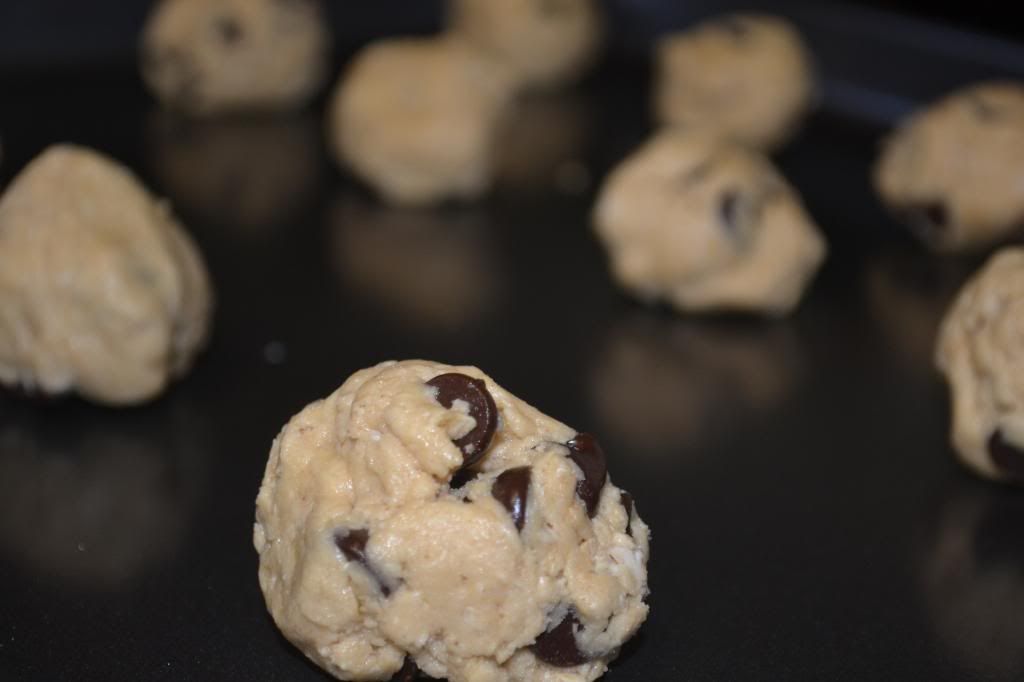 Rolled dough balls, prior to baking.
Fresh from the oven!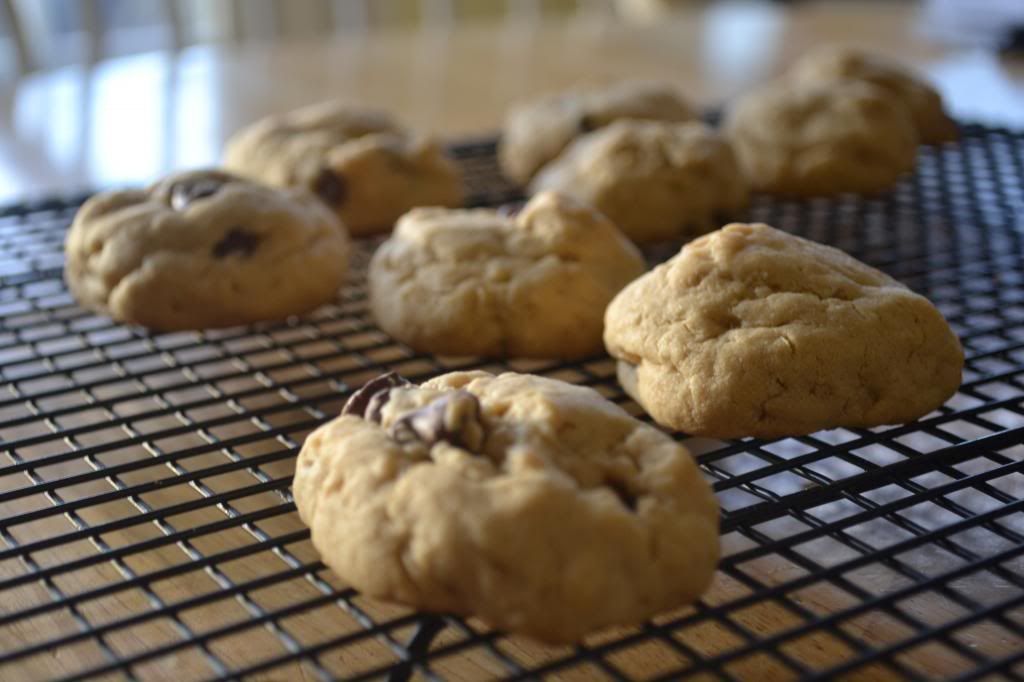 Cooling on the kitchen table.
Perfect 3-bite cookies!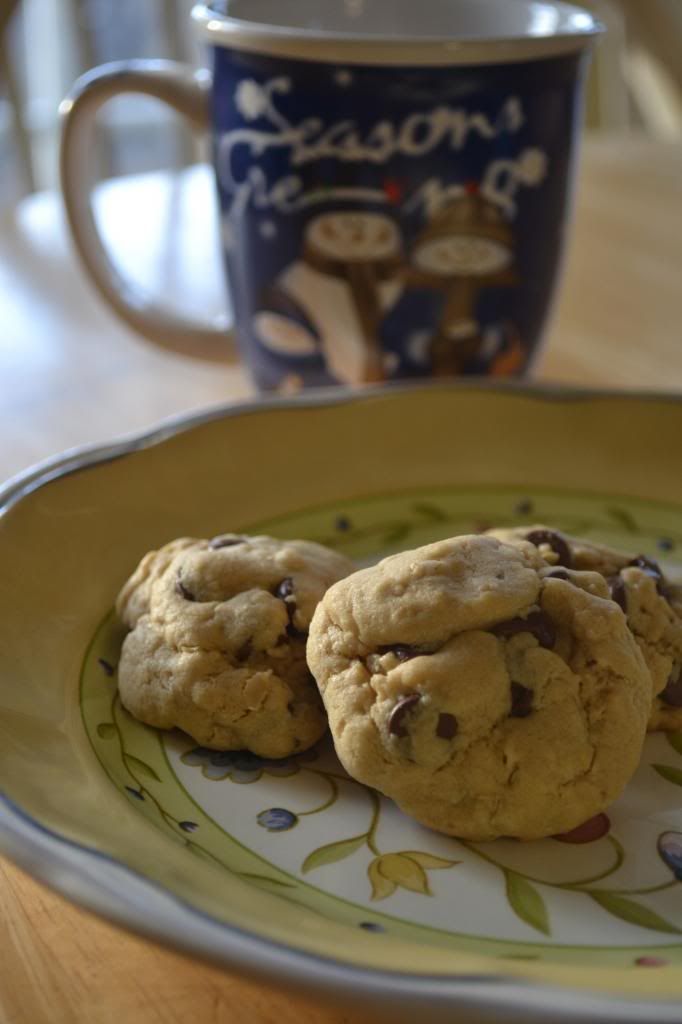 Yes, I still have my Christmas mugs
in the cabinet!
Oat-Rageous Chocolate Chip Cookies
by Jaymie Noble on
AllRecipes.com
Ingredients
1/2 cup butter, softened
1/2 cup creamy peanut butter
1/2 cup sugar
1/3 cup packed brown sugar
1 egg
1/2 teaspoon vanilla extract
1 cup all-purpose flour
1/2 cup quick-cooking oats
1 teaspoon baking soda
1/4 teaspoon salt
1 cup semisweet chocolate chips
Directions
In a mixing bowl, cream butter, peanut butter and sugars; beat in egg and vanilla. Combine flour, oats, baking soda and salt. Add to the creamed mixture and mix well. Stir in chocolate chips. Drop by rounded tablespoonfuls onto un-greased baking sheets.
Bake at 350 degrees F for 10-12 minutes or until lightly browned.